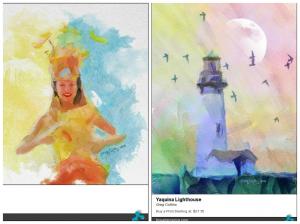 Today I posted two new digital watercolor paintings for:

1. Tahitian Dancer - A beautiful Tahitian woman in traditional yellow costume with headdress, dancing near a palm tree.

2. Yaquina Lighthouse - A quaint little lighthouse located on the Oregon coast, along the Pacific Ocean of the United States of America.